<< Back to events
Vale Earth Fair 2018 Wind Down Gig
Thomas De La Rue, St Peter Port
Monday, August 27, 2018 - 20:00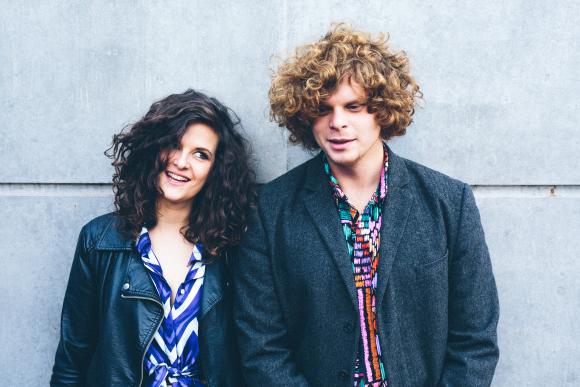 The traditional and often surreal wind down gig the day after the Vale Earth Fair takes place at the De La Rue on Monday 27 August, and we're in for a treat this year with Little Thief staying on for the gig.Thier third gig of the weekend after Shambala and the Vale Earth Fair, promises to be a gem.
Joining forces in May 2015, two mischief-makers started playing late into the night, armed only with a guitar, a drum kit and a passion for raw, unadulterated music, leading them into their first summer as 'Little Thief'. They debuted their hard-hitting two-piece rock set at Glastonbury festival, then Bestival, then brought the mischief to the streets of Paris where, on a spontaneous whirlwind mini-tour, they caused trouble playing impromptu sets on the Parisian streets where the penniless duo made enough money for food and the fuel to get back home. At the end of the summer they scraped together enough cash to record their first E.P capturing the summer of 2015 entitled: 'Join The Mischief'.
Before the band even launched, the duo started getting bookings from venues in Germany and the Netherlands, and being snapped up by more UK festivals. The band is an offshoot of BOMBS and have now expanded into a three piece. Originally featuring Charlie Fitzgerald on guitar and husky lead vocals, and Rhii Williams on drums and soft but punchy female harmonies, they have added bass from Paul Hopkins. Their stripped back instrumentation delivers a perfect picture of sound that demands attention.
Support (as ever) from Vale Earth Fair compere Grant Sharkey, and probably someone else too. Doors open 8pm, and its free entry!