<< Back to events
Vale Earth Fair 2016
Sunday, August 28, 2016 - 12:00
The 40th Anniversary of the Vale Earth Fair takes place at the Vale Castle on Sunday 28th August 2016.
Here's the full line up for the Castle Stage:
Asian Dub Foundation, Castle Stage 22:30
Described as one of the best live bands in the world, ADF fuse together music from the east and west, with strong community roots.
Forming in London in the early 1990's they quickly started earning a reputation as formidable live performers. The band won widespread acclaim for the 1995 single "Rebel Warrior" and their second album Rafi's Revenge was nominated for a Mercury Prize. In 2000 they played a choice slot on Glastonbury's Pyramid stage to a rapturous reception.
During their long and productive career of over 20 years Asian Dub Foundation have shared the stage with the likes of the Beastie Boys, Rage Against The Machine, The Cure, Primal Scream and Radiohead, They have also recorded with Chick D (Public Enemy), Sinead O'Connor, who featured on their 2003 single "1000 Mirrors", and Iggy Pop providing the vocals for their version of The Stooges classic "No Fun" on their 2008 album "Punkara".
Their unique sound is a combination of hard jungle rhythms, dub bass lines, industrial, energetic punk rock guitars, sitar and haunting sounds sampled from traditional Indian music, supported by militant, fast and burning ragga-rap lyrics, and have taken their fiery mix of music and social activism to far-flung places where conventional western rock bands rarely tour: Morocco, India, Cuba, the favelas of Brazil, and now to Guernsey.
In 2001 they took on the challenge to create a live rescore of Mathieu Kassovitz's classic French film "La Haine" at the Barbican's "Only Connect" festival in London. The gig was a sell out and received much critical praise, leading to an invitation from David Bowie to present it at his South Bank Meltdown festival in 2002, and in 2003 they released Enemy of the Enemy which became their best-selling album and contained the track "Fortress Europe", a stinging attack on European immigration policy.
The recent re-staging of their live soundtrack to 'La Haine' at London's notorious Broadwater Farm Housing Estate acted as a catalyst to forming the current line up, where founding guitarist Steve Savale has been rejoined by original members Dr Das (Bass) and Rocky Singh (drums). Former vocalist Ghetto Priest also returned alongside ADFs newer members, Aktarvata and Nathan 'Flutebox' Lee, the band has become complete, and it seemed only natural that they took the next step and started to write new material, working with the legendary producer Adrian Sherwood.
The new album delivers a sonic revolution, back to the real dub and militant sound of the band with a new approach, with everything composed to give a new and more powerful perspective on the already massive live performances of ADF that makes every show one of a kind.
After nearly 20 years of raging against oppression and injustice, it is sometimes easy to forget that this multi-cultural British crew are also one of the most musically inventive, explosively exciting live bands on the planet.
For more info go to: asiandubfoundation.com/
The Correspondents – Castle Stage, 21:00
The Correspondents consist of a singer Mr Bruce and a producer Chucks. Both growing up in South London, they formed in 2007 and within two years had taken their hi-octane genre-blending dance music from house parties to festival main stages. The show that quickly established the duo as one of the best live acts in the UK has Mr Bruce assuming the look of a monochrome matador, singing with force, scatting at speed and dancing like his life depends on it while Chucks takes the audience on a journey through a multitude of genres from jazz and blues to the nether regions of electro and drum'n'bass.
Since their inception they have toured far, wide and relentlessly bringing their unique live show to huge crowds (regularly playing to over 10,000 revelers) earning themselves Telegraph's ʻTop Ten Glastonbury Highlights' two years in a row. They were also a highlight of the 2013 Vale Earth Fair, so it's great to welcome them back for our 40th birthday!
Any time off the road is spent in the studio making music. Their live sets are constantly evolving with regular insertions of new tracks. However it wasn't until March 2014 that they pulled together a body of material that they were happy to release as an album. Self produced, recorded and released, ʻPuppet Loosely Strung' features tracks that are synonymous with their trademark sound of unique, genre-mashing alternative pop proclaiming the highs and lows of love and lust.
The Correspondents are at an exciting point in their career where years worth of worldwide touring, musical experimentation and video production has come together with the release of their debut album and laying the seeds for the next.
"Continually inventive, 'Puppet Loosely Strung' displays true originality, all delivered with no small measure of wit, verve and humour"
- Clash Magazine
For more info go to: http://www.thecorrespondents.co.uk/

Land of the Giants – Castle Stage, 19:45
Another favourite of the Vale Earth Fair Collective returns. Having played back in 2012 it's great to see the well-deserved progress this band have made, playing a host of festivals across the UK this summer, including Glastonbury and Boomtown.
Since 2009, Land of the Giants have been entertaining crowds with their foot-stomping beats and contagious enthusiasm. A brass section, featuring local lad Gaz Le Page, that will make you grin from ear to ear, a heavy toe-tapping bass line and Andy Quick's sensuous, soaring vocals will make you wonder why you've never danced your socks off to The Giants before.
In 2015, the Plymouth based boys brought a brand new, funk-inspired EP to the table in the name of "Surrender". A collection of high energy summer sounds, with just a lick of calypso, that absolutely demand to be played at full volume out of your car stereo. Last year saw The Giants tour the length and breadth of the UK, spreading their new sounds to venues and festivals the country over.
Now, after six months of studio time, the Southwest band are hitting the country with a new lease of life and a brand new set ready to fill your ears with upbeat, feel-good sounds and your soul with cheery, uplifting vibes.
The six-piece collective scooped Best Band in the Southwest Music Awards and have been tipped by many as one of the best emerging live bands in the country. So put your hands up, surrender, and get those dancing shoes on!
"Absolutely off the scale! Big, bold brass melded with charisma and charm, and some seriously funky beats that will have you dancing any day of the week." Brisfest 2013
For more info go to: www.landofthegiantsmusic.co.uk/

Teaspoonriverneck – Castle Stage, 18:30
With singer/songwriter Lynchy now based in the UK and fronting both The DaRellas and the Electric Shakes, it's a real treat for the Vale Earth Fair that Teaspoonriverneck are playing a special one-off performance for our 40th birthday. It also marks the 10th anniversary of the formation of one of Guernsey's most talked about and influential bands of recent times.
The reformation sees the classic early Spoons line-up featuring Brett Stewart on drums, Jon Langlois on guitar, and Steve Lynch on bass and vocals. They last graced the main stage at the Vale Earth Fair in 2008 and blew us away (copies of the official DVD are still available).
They can't wait to bring their heavy groove fuzz thang back to the Vale Castle, and we can't wait to see them! For those in the dark, expect heavy hypnotic sludgepunk stoner riffarama from Guernsey's premier riff farmers.
A unique blend of Hawkwind's hypnotics, Melvins nonconformity and QOTSA's juggernaut rhythm - their prolific recorded output demands much closer inspection. The band have self released 3 full length albums and 3 EPs – available from the Festival tent at the Vale Earth Fair.
For more info go to: teaspoonriverneck
The Dynamics – Castle Stage, 17:30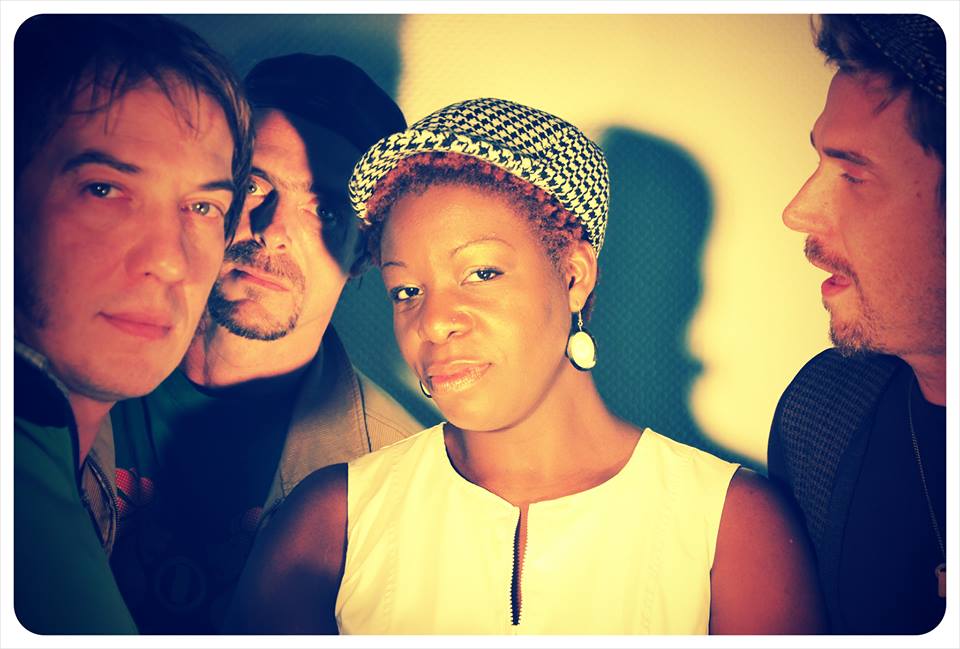 The foundation of the Dynamics' reggae music is profoundly indebted to '60s/'70s deep soul and funk. Their initial appeal to club DJs, crate-diggers, and classic reggae aficionados came from their cover songs, transforming indie rock, disco, and Northern soul songs into vintage, analog-induced rocksteady and dub.
Based in Lyon, France, but originating from disparate places around the globe such as Cameroon, the US, and England, this six-person outfit has evolved over the year's sincoi forming in 2003.
Although their love for reggae has maintained the group's unity, they draw on additional backgrounds in African worldbeat, hip-hop, deep house, dance-pop, gospel, and acid jazz which all bleed onto the Dynamics' organic recordings and performances.
They debuted with the 7" White Stripes cover Seven Nation Army, which first appeared in 2006 via Big Single. Due to the single's favourable response, they inundated the market with several more 7"s the following year.
Striking a deal with the German-based Groove Attack, at the end of that year the Dynamics released their debut long-player, Version Excursions, and took this out on the road, including an appearance at the Vale Earth Fair in 2007 – their first gig outside of France. Since that performance they have toured the world to critical acclaim. After a while away from the scene, they have recently reformed, playing dates across Europe.
For more info go to: The Dynamics
She Drew The Gun – Castle Stage, 16:30
She Drew The Gun, fronted by singer-songwriter Louisa Roach offer dreamy lyrical psych-pop from the banks of the Mersey. They have just released their debut Album, Memories of the Future, the result of Louisa Roach meeting with James Skelly in 2015. Introduced following a live session for the local BBC introducing show, James liked what he heard and initial work on an EP became an album.
Going into the studio with the bare bones of the songs- poetic autobiographical lyrics set to haunting riffs and melodies, they built up the tracks, developing an electronic element into Roach's sound. The result is a dark but dreamlike collection of stories from Roach's life and imagination caught in a bubble of psych-tinged pop. Exploring more conventional subject matter like delicate and dysfunctional relationships, unrequited love and lament for love lost, but often veering outside the norm with Sci-Fi protest songs, or more subterranean subjects like homelessness, drugs and alcohol.
Originally a vehicle for Roach as a solo performer the project has shape-shifted and evolved into a full band since its inception in 2013. Sian Monaghan who played drums on the LP, was first to join, and the band have played in a number of formations. They supported Fink on a month long UK and European tour in autumn 2015 as a three piece with Jack Turner on Guitar, latest addition Jenni Kickhefer completes the line-up for performances touring the album, which has included a set on the BBC Introducing stage at Glastonbury earlier this year.
Louisa's underground roots lie in performing at open mic events and various acoustic gigs, honing her skills along the way, she gained the attention of Radio 6Music last year when Steve Lamacq championed a first release, that led to an invitation to perform a BBC introducing live session at Maida Vale in 2015.
"I'm very excited about the potential of this band" Steve Lamacq BBC R6Music
"If you like Portishead and PJ Harvey you will love them" Edith Bowman
For more info go to: www.shedrewthegun.com
Buffalo Huddleston Band – Castle Stage, 15:30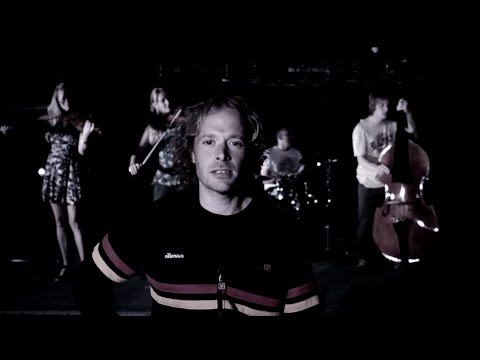 Regulars on the live circuit in Guernsey, they probably need no introduction to us locals. For the uninitiated they supply a unique fusion of multiple genres they describe as 'folk-hop', mixing violin, acoustic guitar, didgeridoo, vocal harmonies, rap, double bass, and drums.
They have quickly built a diverse and growing fan base in the Channel Islands and beyond, and continue to wow audiences with their energetic performances, which led to UK recognition last year as they won the Best of British "Best Unsigned Band of 2015".
Best of British Unsigned described them as "like Mumford & Sons and Mike Skinner had a baby", and Skope Mag wrote "they are a unique beast in the musical kingdom. Buffalo Huddleston Band is a true diamond in the rough, a glimpse of true radiant beauty."
The Band consists of Buff Hudd (vocals, guitar & didgeridoo), Jull-Z (wordsmith), Sarah van Violin (vocals, violin, viola & melodica), Thomas Bradshaw (double bass, electric bass), Simon Prince (vocals, drums and percussion), and occasionally Becky Hamilton (vocals, violin) when she's back home in Guernsey.
For more info go to: Buffalo Huddleston
Benny the Moth – Castle Stage, 14:30
Long-time supporters of the Vale Earth Fair from our neighbouring island of Jersey, Benny the Moth just had to be invited back for our 40th birthday, having hosted fundraising gigs for us in the past in Jersey.
Benny the Moth are an original four-piece band from Jersey who cite their musical style as 'fusing elements of latin, soul, folk, rock and reggae into one deliciously sexy package'.
The band formed briefly in 2002 for a two-week stint when they locked themselves in a bedroom and jammed, the result of which was a 'mini-album' of demos. By 2004 the band was up and running and having gained recognition playing the pubs and clubs they were asked to play at the first Jersey Live music festival, where they shared a stage with the likes of Razorlight and The Thrills, and were invited back to the Jersey Live stage in 2007.
In 2008 the band released their self-titled and self-financed debut album, which contains eight original tracks, and is a genuine Channel Island product having been recorded and produced in Jersey and mastered in Guernsey.
For more info go to: Benny The Moth
Honest Crooks – Castle Stage, 13:30
Less than two years old, Honest Crooks are a 3 piece Guernsey band mixing Ska, Punk and Reggae music. They have caught the eye and the dancing feet of many during their short time of the Guernsey live scene. Quickly developing a tight set of mixed covers and originals delivered with plenty of humour, the Honest Crooks have gained many fans as they continue to grow and develop as a live band with huge potential.
Having played in several other bands together over the years, they played their first show in late March last year and haven't looked back. Consisting of Raddy (Guitars/Vocals), Cheese (Bass/Vocals), and Andy (Drums/Beards), they've already recorded a 5 track demo EP with friend Martyn Brown which should be released very soon.
"If a band can be as engaging with their own material as with covers by Sublime and their ilk then they must be doing something very right." Tom Girard, BBC Introducing
For more info go to: Honest Crooks
Equilibrium – Castle Stage, 12:30
A young band who simply enjoying making music. They are an eclectic band covering upbeat indie pop-rock songs including Scouting for Girls, Blink 182 & The White Stripes, and working on their own material when time allows – they are after all still at school.
As demonstrated with their performance on Liberation Day, Equilibrium really gets the crowd going with their varied collection of songs, confident delivery, and vibrant feel.
For more info go to: Equilibrium
The outside stage will feature live sets from Porcelain, Heads Off, Toupe, Secret Smiles, The Pirates, Wondergeist, Problematic, with more to be announced, and on the busking stage we'll see A Clockwork Langoustine, Tim Bishop, Richey Powers, Bobby Battle, Gregory Harrison, Jacque Evans and Tom Girard.
The Dance Zone, Breaks n Beatz, and Pixie Stage will feature an array of DJ's, both local and imported.
As well as all the music there will be the usual bars, stalls and food tents, chill out tent and kids area.
Tickets priced £20 (plus £1 admin fee) are on sale now from our tickets page here. Under 18 tickets are priced £15 (plus £1 admin fee), and they are also available from Kendall Guitars, YakWax, HS2, Manzur and Bluchip. 12 and under are free when accompanied by an adult.