<< Back to events
LINE UP - NexT Up Stage
NexT Up Stage, Vale Castle
Sunday, August 28, 2022 (All day)
NexT Up is back with what we hope is a lineup to suit most! Always keen to dip a toe into the alternative, unusual, heavy and in-your-face. Join us in our expertly constructed marquee for everything listed below and a few surprises along the way!
Compère: Duc du Val, et al.
DJs: Binary Reaper / Stretchy / etc, tbc, fyi

12.30 - Kiya's Picks
In lieu of our usual SOUND Showcase, our own Kiya Ashton has handpicked some fantastic acoustic performers to kickoff a great fun-filled sunny afternoon. 12:30: Ben Grut 13:15: Rachel Dawson and 14:00: Faolán Gill

15.00 - Borderline Puppets
Crossing into the darker realm of the acoustic with strong vocals from Bailey Jae accompanied by bassist Tom Relf (Apothis, Project Dissonance) known for his ambient, journeying pieces. They continue this years stint including a well-attended performance in the Peace Tent at Chaos! and KPMG Castle Nights.

16.00 - The Dust
After years of travel restrictions we present our first band from outside the Bailiwick since 2019 with Jersey metal outfit The Dust! 4pm on a Sunday? Yep.
Blending hard rock, metal and evoking an Ancient Egyptian flavour as heard in debut single Valley Of The Kings. After playing Metal on Metal alongside Guernsey's Apothis at The Watersplash, you know it's going to be loud!

17.00 - Kiya Ashton & The Folkadelics
A familiar face in the local scene, Kiya has deservedly built a reputation for herself as a dedicated musician, releasing albums Sweet Decadence, Chirrup, lending her talents to local short film Occupied and a SOUND mentor to younger musicians amongst other things.
Here Kiya Ashton is joined by her band of lovable reprobates The Folkadelics, providing a bigger funkier sound that (perhaps surprisingly) compliments Kiya's beautiful and heartfelt lyrics. Expect chants of Zombie-ie-ie.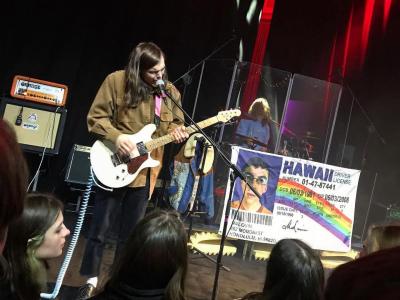 18.00 - Sarnia
Hard-hitting two-piece riff-rock band with a reputation for their raucous live shows both here in Guernsey and the UK. Blending influences from Royal Blood, Cleopatrick and Nirvana, it's an impressive sound not to be missed! Did you know frontman Charlie Stevens once got to play with Vulfpeck? Just sayin'.

19.00 - Bloomfield
Their debut performance at the Vale Earth Fair! Overlooked for long enough, Bloomfield are known for their brand of tight, modern pop punk as well as a more recent emo/indie flavour which is a welcome addition. On the back of releasing Clay and big performances including Guernsey Together Festival they're one to watch!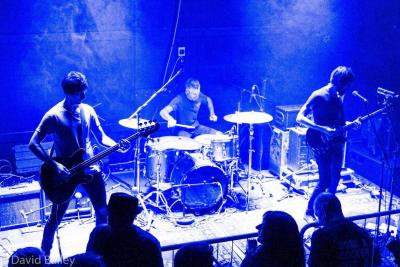 20.00 - Howl
The long awaited arrival of Jersey-based three-piece rockers HOWL! Originally booked pre-pandemic when the stage went by another name, we're delighted to have these folks over.
After releasing their debut single, Beneath The Surface and a string of performances under their belt, it's finally our turn to hear these guys make some noise. Fuzzy, groovy garage rock.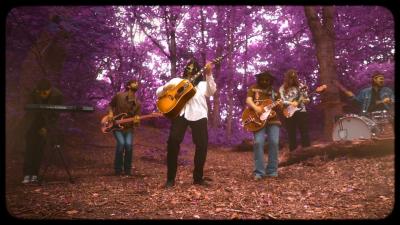 21.00 - WAXX!
Hailing from Norwich, with an upcoming performance at Manchester Psych Fest amongst a busy list of dates across the UK, we're pleased to be able to welcome 6-piece psychedelic fuzz band WAXX!, featuring familiar face Henry Fears (Lord Vapour).
Embodying the psychedelic, tripped out feel of the 60s blended with the riff induced, soaring guitar lines of the 90s. With a heavy focus on catchy hooks and Beatles-esque harmonies that intertwine with fuzzed out guitars, WAXX! promises to be a memorable experience that will have you dancing and singing along to their brand of psychedelia infused, garage rock.

22.15 - Track Not Found
After the long-awaited release of Chinese Restaurant and One Stop Shop the night before, TnF will bring their classic set of riotous punk rock back to the outer stage.
Known for their inventive style, showmanship and loud, aggressive playing, you won't want to miss one this trio's often rare performances!

23.15 - Tantale
If we were to call them 'veterans' of the local gig scene that might come off as rude, so we shan't. They have definitely put the hours in though, with three albums under their belts so far! Expect a polished and technical performance from their latest album 'One Moments' as well as a few of their classics. A well-deserved headliner spot for one of the biggest bands in Guernsey right now.