<< Back to events
The Fermain Tavern and Vale Earth Fair Christmas Weekender Day 2
Saturday, December 19, 2015 - 19:30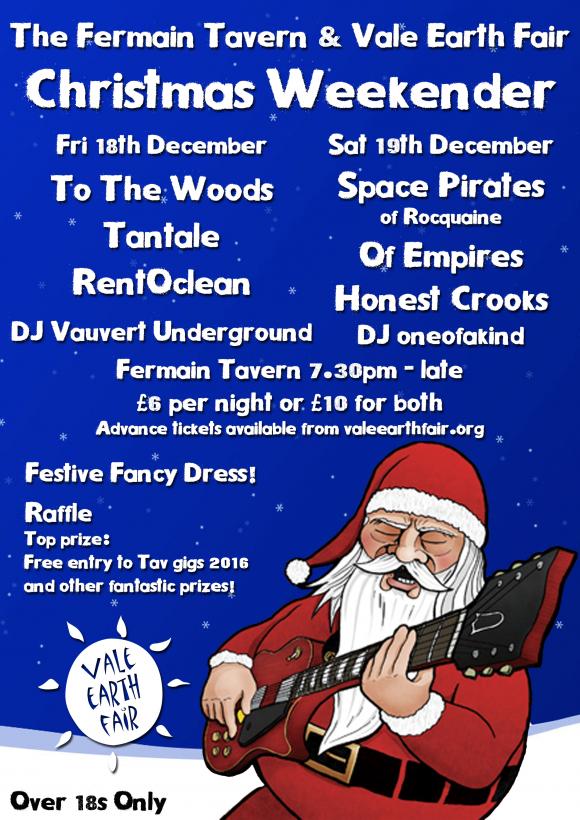 Day 2 of the Tav/VEF two day Christmas Party at the Fermain Tavern featuring Space Pirates of Rocquaine, Of Empires and Honest Crooks, with DJ oneofakind - another fantastic line-up. Doors open at 7:30pm each night, over 18's only.
It's Festive Fancy Dress, so dig out the santa costume. There will be a raffle over the two nights, with a fantastic prize of free entry to any gig at the Fermain Tavern promoted either by the Tav or the Vale Earth Fair for the whole of 2016! Lots of other prizes too - including a ticket to the Vale Earth Fair (it's our 40th anniversary so will be something a bit special next year!)
The perfect way to warm up for Christmas week!